Strawberry Nutrition Facts
Covering Fresh, Frozen, Activia, Chocolate covered, Arizona Kiwi, Special K Bar Strawberry Nutrition Facts Calories, Antioxidants and Carbs
Strawberry Nutrition Facts and Antioxidants
Strawberries are one of the most important fruits that we should add to our diet. This is because they are loaded with vitamins and minerals which are essential for our bodies.
These minerals and vitamins include fiber, potassium, copper, omega-3 fatty acids, manganese, folate, iodine, vitamins B2, B5, B6, K and C. Over 80 nutrients are said to be found in strawberries.
And like banana nutrition facts have shown, strawberries are also cholesterol, fat and sodium free. So there will be no guilt trips that come along after eating a couple of them.
The color of strawberries is due to natural plant pigments called lycopene or anthocyanins. These anthocyanins in strawberries, red grapes and raspberries and other fruits and vegetables act as powerful antioxidants that protect cells from damage. Antioxidants have been linked to keeping our hearts healthy. Interestingly, in France they are considered as aphrodisiacs. We now briefly look at the health benefits that we get from eating strawberries according to their vitamin and mineral content.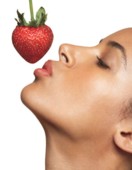 Our Skin: Amazingly, strawberry nutrition facts have been shown to have great benefits for the skin. Including anti-aging benefits such as reducing wrinkles and blemishes. This is due to the vitamin C content in them. Many of us desire to have a healthy skin appearance and strawberries are said to help to maintain just that. When you don't have enough antioxidant-rich foods in your diet many health problems may occur including heart disease, various cancers and diseases of aging.
This therefore also include skin aging problems. Free radicals are the agents that are responsible for the skin aging process. They attack our bodies when we don't get enough antioxidants into our diet. Facts about strawberry nutrition have shown us that they are one of the fruits that are rich in vitamin C and antioxidants and thus possess anti-aging properties. This is one of the many reasons why you should include strawberries in your healthy eating diet.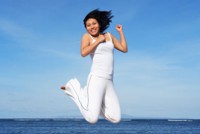 Our Immune System: Facts on strawberries in the context of nutrition have also shown that they have the ability to boost our immune system. As well as help it fight against infections and colds that may want to attack our bodies. This is because of the high content of Vitamin C found in them.
In fact, it has been proven that just one serving of eight strawberries has more vitamin C content than an orange. And we all know from oranges nutrition facts that oranges and most citrus fruits are a great source of vitamin C, so that gives you a rough idea of how loaded strawberries are with Vitamin C.
Also, our immune system depends on antioxidants for it to be able to fight against viruses, bacteria and fungus. As we have mentioned before, strawberries are a great source of antioxidants. Eating them regularly will help to protect against illnesses like asthma, the flu virus, irritable bowel syndrome and bronchitis. This is one of the best health benefits we get from strawberries. In addition to this, strawberry nutrition facts have also shown that another benefit we get from strawberries is the ability of lowering high blood pressure and high cholesterol.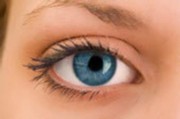 Our Eyes: Studies and research on strawberry nutrition facts have proven that strawberries have great benefits for the good health of our eyes. In fact, it has been pointed out that they may be the most beneficial food for reducing macular degeneration.This once again is because of the high vitamin C content in them.
The high amounts of vitamins and minerals can help provide proper blood circulation to the eyes. Did you know that Vitamin C plays a tremendous role in maintaining the health function of our eyes? Those that do studies on the eyes have suggested that three servings of strawberries a day can lower the risk of macular degeneration by up to 36%.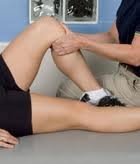 Our Joints and Bones : In order to provide proper support and protect our body's joints we need to supply them with high amounts of manganese and vitamin C. Also, common to all, calcium is important in the formation and strengthening of our bones and teeth.
Calcium also therefore helps in protecting against osteoporosis. Studies have revealed that when you have low amounts of Vitamin C in your diet, you are more likely to develop different forms of arthritis. It's apparent therefore that we should include strawberries in our diet as nutrition facts on strawberries have shown that they contain the minerals and vitamins mentioned in this paragraph. In addition to that, strawberries also contain phenols which have anti-inflammatory properties.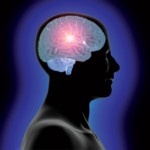 Our Brain: Because they are rich in antioxidants,strawberries along with all the other antioxidant rich foods are known to boost brain power. Strawberry nutrition facts have shown that they have a substantial amount of omega-3 fatty acids. Omega-3 fatty acids is the most important fat for the brain.
The majority of the brain's fats are made up of DHA which is found in omega-3 fatty acids. Strawberries can help to protect against dementia and Alzheimer's disease as well as provide healthier neurological functioning. As we mentioned earlier, strawberries have anti-inflammatory properties which helps to keep the production of healthy brain cells.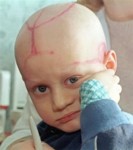 Cancer: Vitamin C is one of the more resilient antioxidants of fighting off cancer growth in the body. When considering strawberries in the context of nutrition we learn that they also contain ellagic acid which can block pathways that lead to cancer growth.
Some of the cancers that strawberries can reduce the risk of due to their mineral and vitamin make up include lung cancer, leukemia, breast cancer, lung cancer, brain cancer, colon cancer, liver cancer and pancreatic cancer.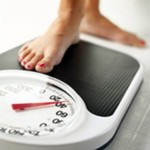 Weight Loss: Research has proven that strawberries are good at aiding weight loss. This is because they can stimulate your metabolism and suppress your appetite. Strawberry nutrition facts have shown that strawberries can help you lose weight and even help control your blood sugar level. This is because they can stimulate the production of a hormone that will suppress your appetite as well as stimulate your metabolism.
Facts about strawberry nutrition have shown that they can help your weight reducing hormones to function properly. They can also slow the digestion of starchy foods. This helps control the rise in blood sugar that follows a starchy meal. This is a key benefit for those with Type 2 diabetes. One other important thing that aids in weight loss is that strawberries are low in calories but high in minerals, nutrients and vitamins.
Strawberry Nutrition Facts Calories and Carbs
All the percentage values here are based on a 2,000 calorie diet.
1 cup fresh halved strawberries (152g) has:
Calories- 49
Calories from Fat- 4
Total Fat 0g, 1% of RDA
Saturated Fat- 0g
Cholesterol- 0mg
Sodium- 2mg
Total Carbohydrate- 12g, 4% of RDA
Dietary Fiber- 3g, 12% of RDA
Sugars- 7g
Protein- 1g
Vitamin C- 149% of RDA
Calcium- 2% of RDA
Iron- 3% of RDA
Folate- 36.5mcg, 9% of RDA
Vitamin B6- O.1mg, 4% of RDA
Magnesium- 19.8mg, 5% of RDA
Phosphorus- 4% of RDA
Potassium- 233mg, 7% of RDA
Manganese- 29% of RDA
Activia and Chocolate Covered Strawberry Nutrition Facts
Many of us enjoy the activia yogurt which is strawberry flavored. It's especially helpful in the natural regulation of your digestive system. Chocolate covered strawberries are something that we can indulge in every now and then.
Activia Yogurt Strawberry flavored (113g):
Calories- 110
Calories from Fat- 20
Total fat- 2g, 3% of RDA
Saturated Fat- 1g, 5% of RDA
Cholesterol- 5mg, 2% of RDA
Sodium- 75mg, 3% of RDA
Potassium- 220mg, 6% of RDA
Total Carbohydrate- 19g, 6% of RDA
Dietary Fiber- 0g
Sugars- 17g
Protein- 5g, 10% of RDA
Calcium- 15%
Thiamine- 4%
Phosphorus- 15%
Riboflavin- 15%
Vitamin B6- 2%
Vitamin B12- 10%
Magnesium, Zinc and Panthothenic Acid- 4% each
Chocolate Covered Strawberry Nutrition Facts (4 strawberries):
Calories- 164
Calories from Fat- 44% of RDA
Protein- 2g
Total Carbohydrates- 24g
Dietary Fiber- 3.2g
Total Fat- 8.5g
Saturated Fat- 4.5g
Monounsaturated Fat- 3g
Polyunsaturated Fat- 1g
Cholesterol- 0mg
Special K bar and Arizona Kiwi Strawberry Nutrition Facts
The special K bar, strawberry is great for a mid-morning snack. It's a healthier option than doughnuts and things like that. It has rice, strawberries of course and whole grain wheat flakes which are good for our digestive system also. In fact, eating whole foods is highly recommended as they would not have been over-processed, so you will still get essential nutrients from them. Arizona Kiwi on the other hand is really not a healthy juice. It has too much sugar per serving just like most of the soda pops.
23,0g Special K Bar Strawberry Nutrition Facts:
Calories- 90
Calories from Fat- 13
Total Fat- 1.5g, 2% of RDA
Saturated Fat- 1.0g, 5% of RDA
Sodium- 95mg, 4% of RDA
Total Carbohydrates- 18.0g, 6% of RDA
Dietary Fiber- 1.0g, 4% of RDA
Sugars- 9.0g
Protein- 1.0g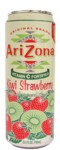 Arizona Kiwi Strawberry Fruit Juice Nutrition Facts 240g:
Calories- 120
Sodium- 20mg, 1% of RDA
Total Carbohydrates- 29.0g, 10% of RDA
Sugars- 28g
Strawberry Nutrition Facts In Summary
The strawberry nutrition facts that we have discussed in this article in summary are as follows:
Studies have shown that strawberries have several health benefits which include; protection against rheumatoid arthritis, boost immune system, promote brain function, reduce cancer, reduce macular degeneration and are a natural anti-aging skin fruit.
Strawberries are a great source of Vitamin C, potassium and manganese.
Strawberry nutrition facts show us that strawberries contain manganese, potassium, vitamins A, C, B2, B5,B6 and K, folate, omega-3 fatty acids, copper, magnesium, iodine and fiber. Which minerals, nutrients and vitamins our bodies need.
Strawberries are cholesterol, sodium and fat free. So you may indulge in as many strawberries as you wish.
Strawberry nutrition facts have also shown that strawberries have the ability to detoxify our bodies naturally.
Strawberries have a low glycemic index and therefore make it into the low glycemic index food list. So it will be great for a snack for diabetics and should therefore be included in their diabetic nutrition plan.
Strawberry nutrition facts have also shown that strawberries contain salicylic acid which helps to get rid of dead skin cells.
One of the best ways to lose weight is to include fruits and vegetables in your diet and strawberries are one of the best fruits to have in your eating plan.
So strawberries, tiny they may be, but they are loaded with plenty of health benefits for us. And the good thing about it all is that they taste good too. So who said healthy foods taste horrible? Strawberries, bananas and plenty more foods stand to challenge that theory. So go ahead and have some strawberries, now that you know the many benefits it has for you.